InBetween creates an impact that goes beyond publishing automation
In the closing months of 2021, InBetween Software Services was honored for its work and innovation in the field of information technology by the Indian Economic Development & Research Association (IEDRA). The award ceremony took place in Dubai and was personally accepted by our CEO, Alexander Dressler.
IEDRA is engaged in the study, analysis and promotion of the Indian economy.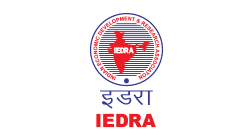 Publishing automation is a rapidly emerging sector in information technology. It has enabled businesses to quickly create and distribute up-to-date marketing content while opening up new avenues of innovation in print and publishing technology. InBetween Software Services has emerged as a market leader in database publishing over the last three decades.
Remarkable innovation is not possible without a remarkable crew. The Indian state of Goa has been home to InBetween for over a decade. The InBetween team from Goa, India works closely with the company's German unit on developing a wide range of publication solutions.
Additionally, InBetween has also received recognition from the government of Goa, India for having a positive impact on Indian economic growth and providing employment opportunities for Goans.
The Government of Goa grants tax exemptions and other incentives to promising IT companies in the state on a case-to-case basis. InBetween Software was amongst the select few companies that received these IT grants from Chief Minister Dr. Pramod Swant and the Minister for Information Technology, Mrs. Jennifer Monserrate. InBetween Software has been keen on hiring the best talent to bring its customers intelligent publishing automation solutions. This practice has had an impact beyond easing the publishing hassles for our clients.
Quick creation and distribution of contents helps businesses present up-to-date information in an appealing manner to consumers. While offering these services, we provide career opportunities and also make a positive contribution to the innovation of information technology.