The new InBetween Release 4.8 SR1 is here! Based on the feedback from our customers, we have made significant upgrades to the InBetween software suite.
We deliver what you ask for:
faster speed
new layout capacities
increased automation
personalized results
The new release is part of our progress to make the products of our software family more and more easy to use and more and more tailored to the actual use cases of our customers. The InBetween Release 4.8 SR1 has new features for even more comfortable workflows and contains numerous highlights. 
The new InBetween Release 4.8 SR1 is available to all our customers with a maintenance contract.
Stay on the cutting edge of technology! 
Flexible order of elements in floating areas
Publication Wizard, our tool for the web-based creation and personalization of publications has been improved significantly. We increased the speed of user interactions, and added new functionalities. Elements in floating areas can now be sorted and grouped by freely selectable criteria directly in the web browser.
InBetween can now automatically create entire page sequences from these element lists without any need of assigning page by page. Of course, the automatically created pages can be edited at a later stage.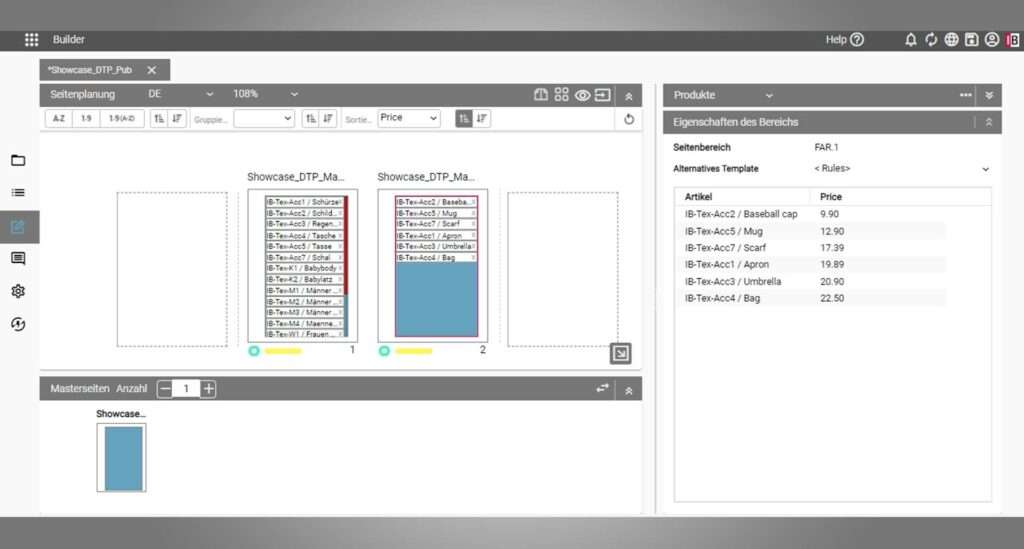 Loading elements from a file or compiling them in a list
In previous Publication Wizard releases, all products and content elements had to be selected in stack lists and assigned to pages manually per "Drag and Drop". With the current release, it is alternatively possible to load the elements to be added from a file, to enter the element IDs in a single text field as well as to insert per copy and paste. This allows placing products on the pages of a publication to be much faster than before.
InBetween supports both a direct placement of products in floating areas and a collection of elements in a basket which is available to the user.
Information on elements which are no longer available
In the case that a publication contains products which are no longer available in the data source InBetween Publication Wizard now informs users about these elements. A typical scenario could be that a user opens an older publication containing products which are out of stock.
Users can decide whether they want to remove or keep these products.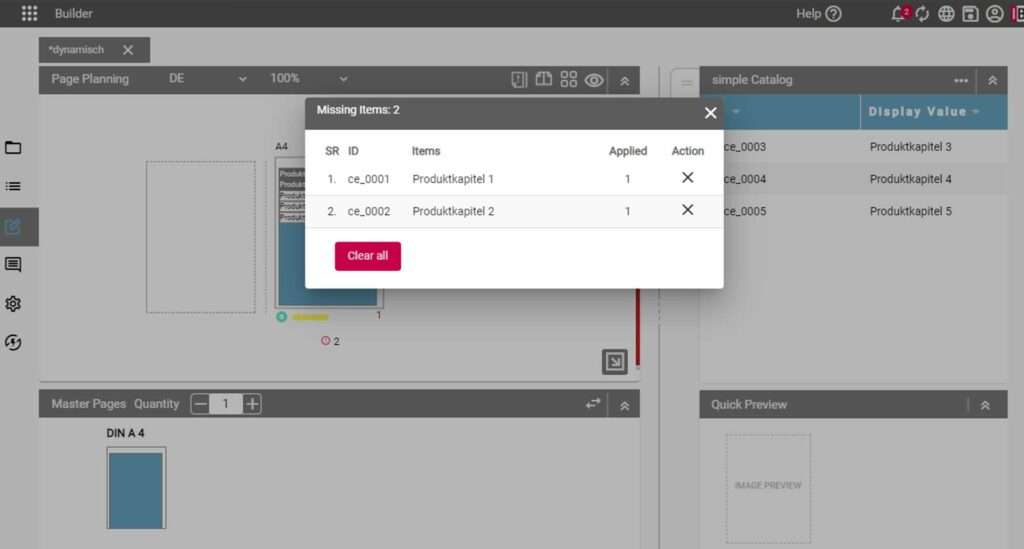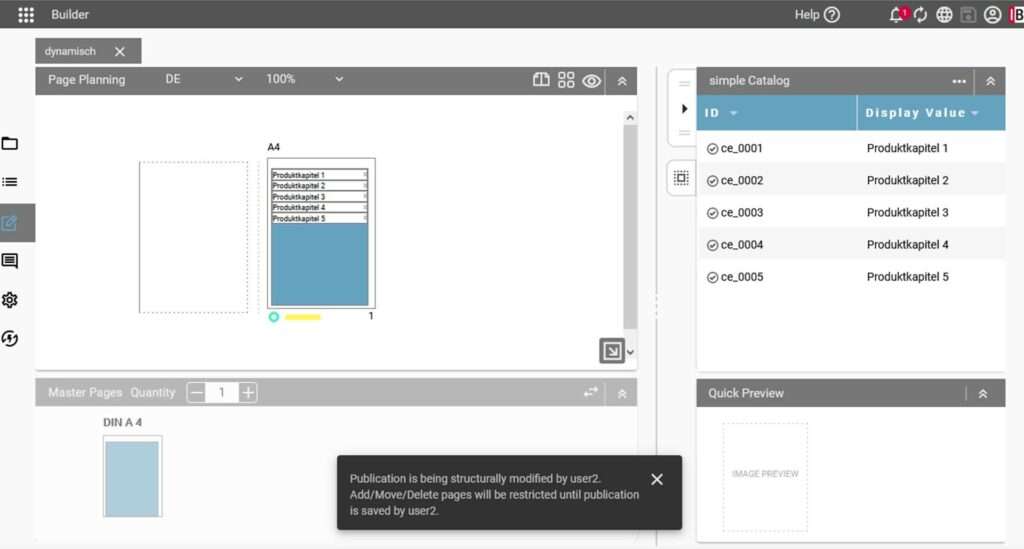 Editing of the same publication by different users
InBetween Database Publishing is a multi-user application. Even in previous releases users could edit the same publications with Publication Wizard simultaneously. 
Now Publication Wizard notifies users about other users editing the same publication and actions performed by these users. 
Placing table subheaders under the referring table rows
Table subheaders provide a common way of grouping table content and presenting tables in a reader-friendly way. In previous releases subheaders could only be placed over the referring table rows. The new InBetween release offers the alternative of placing subheaders under the referring rows.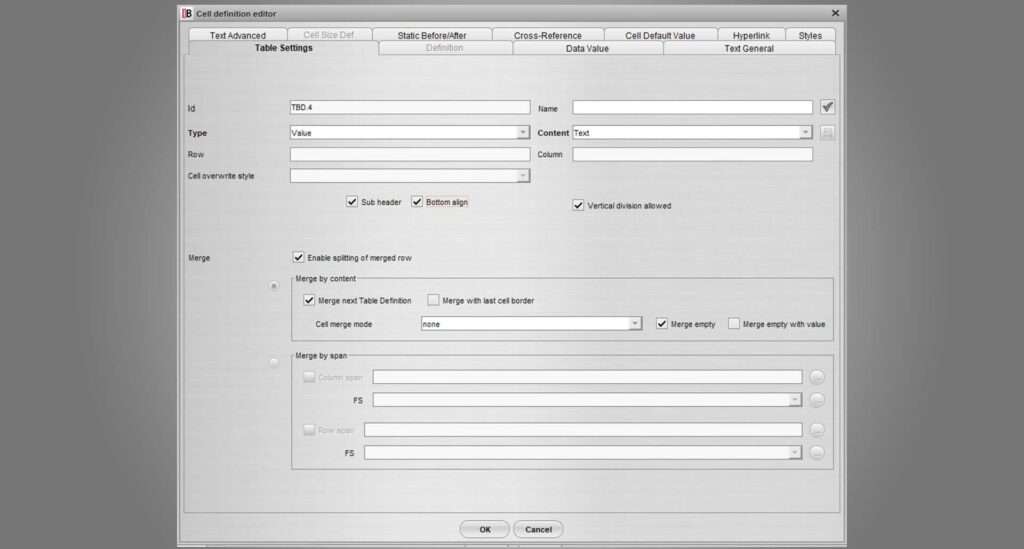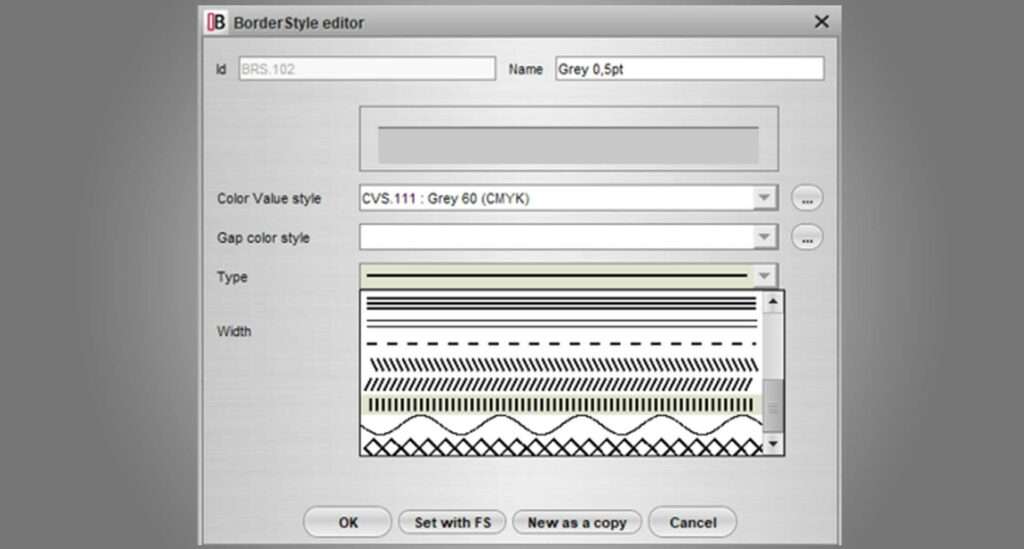 Border lines can make a layout more diverse and improve readability.
With InBetween 4.8 SR1 this feature has been expanded. The new release presents a large range of variants for border decoration. 
InDesign table of contents
Tables of contents, indices and cross references have belonged to the InBetween repertoire for a long time. However, mixed publications with automatically generated and editorial InDesign pages brought the difficulty that InBetween could not recognize content on the editorial pages for the table of content.
Hence, we introduced the possibility of creating tables of contents in such a way that they consider both content-based entries from automatically generated pages as well as format-based entries from editorial pages.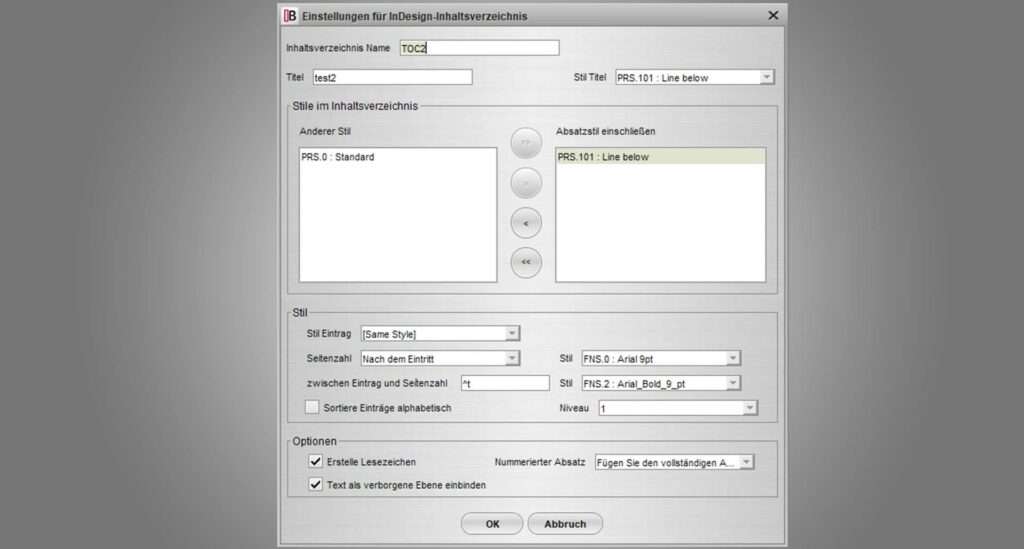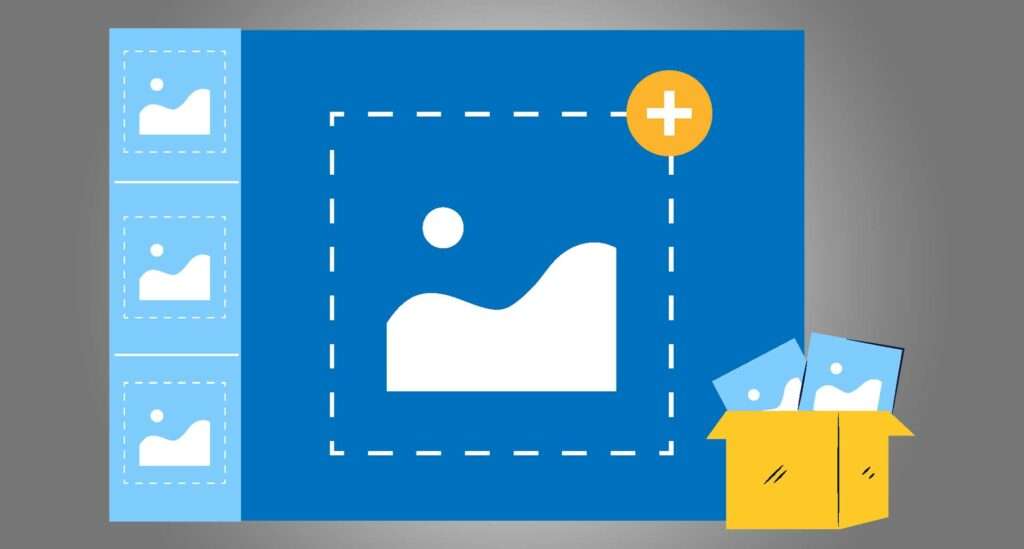 Embedding EPS images without Ghost-script
Previous InBetween releases applied Ghostcript in order to convert images in EPS format so that they could be used in output formats such as PDF. This practice was time consuming and led to unexpected results because of limits in Ghostscript functionality. 
InBetween 4.8 does not use Ghostscript anymore. The new software release can handle EPS images directly and use them in generated publications. 
Improved Creation of Office Documents
More and more InBetween customers use our software for the creation of technical documentation or other documents in the output formats Word, Excel, and PowerPoint. Therefore, generation time and layout details could be improved significantly.  
The current release has a focus on the output format Microsoft Excel. If a publication contains several pages, these can be realized by separate Excel worksheets. Alternatively, the pages can be placed one below the other on the same worksheet. 
InBetween also considers the size of the printing area in Excel so that the Excel pages can easily be printed. Moreover, Excel master documents can be applied, assigning formats and header/footer elements to the generated output. 
New Capacities Creating Illustrator Documents
The capacities creating documents in Adobe Illustrator output format have been improved and optimized for the correct layout rendering. Likewise, it is now possible to use master documents for generations.
This provides a comprehensive way of using pre-defined layout elements and formats in the creation of labels or other Illustrator documents. 
Support for new versions of Operating Systems and InDesign
InBetween Database Publishing supports the current versions of the operating systems Windows, MacOS, and Linux. Most notably, InBetween 4.8 SR1 can be installed under Windows 11 and MacOS 11. Moreover the new Apple M1 microprocessor is supported.

Also it is now possible that you can create documents with the brand new Adobe InDesign CC 2022.
The new Welcome Box allows fast access to and a first acquaintance with the world of automated publishing. Even if server installation and project implementation will need some time new InBetween customers can gain first experiences with their new software.  
The Welcome Box contains all information for a successful start and an out-of-the-box running InBetween system.