Empower the Lighting and Fixture Industry with a tailor-made solution: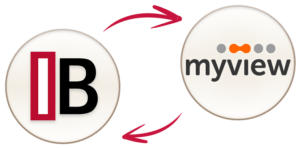 We understand your industry's requirements:
Do you need to provide GLDF files for both Relux and DIAlux? Additionally, do you have to generate LVKs, UGRs, and other measurements? Furthermore, are BIM models and LDT files for product variants also required?
Datasheets, catalogues and price lists have to be generated in many different specific variations such as languages, product segments and other individual requirements, ideally on-demand (e.g. for self service portals)
Some Lighting and Fixture companies that trust us already: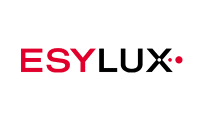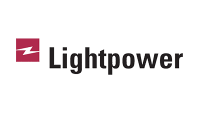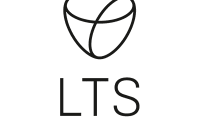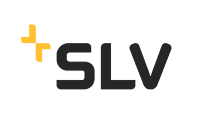 Case Study xmedia & InBetween:
Rudolf Zimmermann Bamberg GmbH
The optimized collaboration between myview | xmediaLight and InBetween components allows for the seamless utilization of the process chain, enabling automated generation of price lists and catalogs. With easy configuration of publication plans and the powerful template engine provided by InBetween, there is no need for any customer-specific programming in print processes.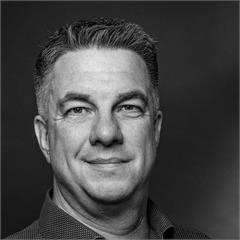 Torsten Blümel COO InBetween
Hello, I'm Torsten Blümel.
Would you like to see the solution live? Great! Let's connect and experience it together. If you have any questions, feel free to ask. Fill out the form to get started.
The Publishing Revolution for
the lighting and fixtures industry:
Unlock the power of streamlined Product Data (PIM) and Automated Publishing Processes, empowering companies to effortlessly create and distribute product catalogs, brochures, price lists, and other marketing materials. Experience the time and resource-saving benefits that enable faster go-to-market strategies.
By leveraging the powerful combination of InBetween's and myview xmediaLight Solution, companies in the lighting and fixture industry can benefit from enhanced efficiency, accuracy, customization, and market responsiveness, ultimately driving growth and success in a competitive landscape.
Stay in the loop and join our newsletter!
In the fast-growing billion-euro industry of lamps and light fixtures, staying ahead of the competition is crucial. That's where the magic of automated digital publishing comes into play, keeping your workload light and effortlessly flowing while saving on time, energy, and costs. It's time to say goodbye to standing in the dark and be switched on to your customer's needs.
Welcome to the world of InBetween Print Publishing software: Cultivate  creative ease and production of any type of digital or print publications, whether it be catalogs, datasheets or price lists, in a fully or partially automated manner and in a vast variety of output forms and languages.
InBetween consists of different components which are bundled in product lines, tailor-made for your needs.
Furthermore, our Professional Service Team ensures that you and your print publishing projects are always in good hands.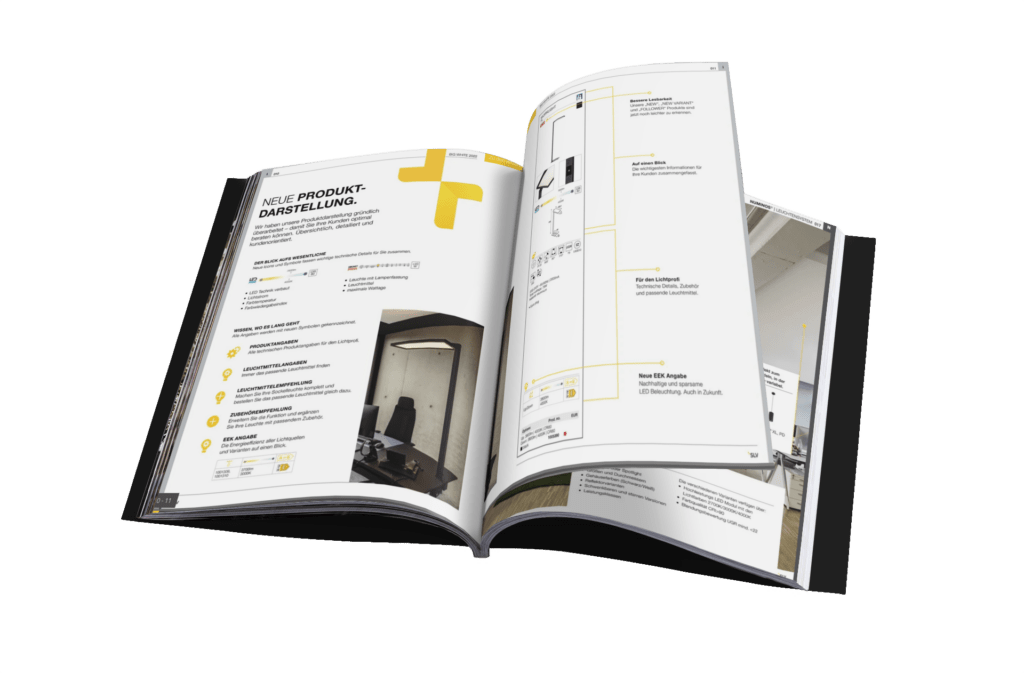 Let's shed some light on the
industry's statistics: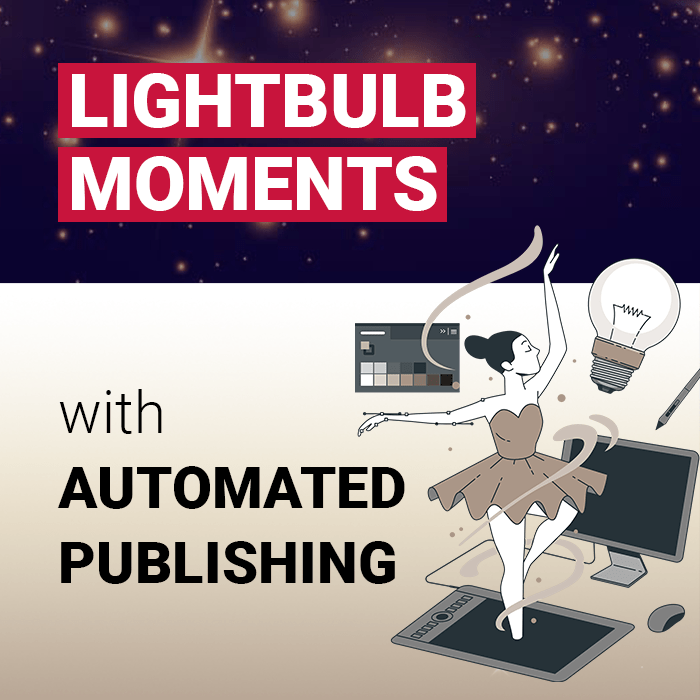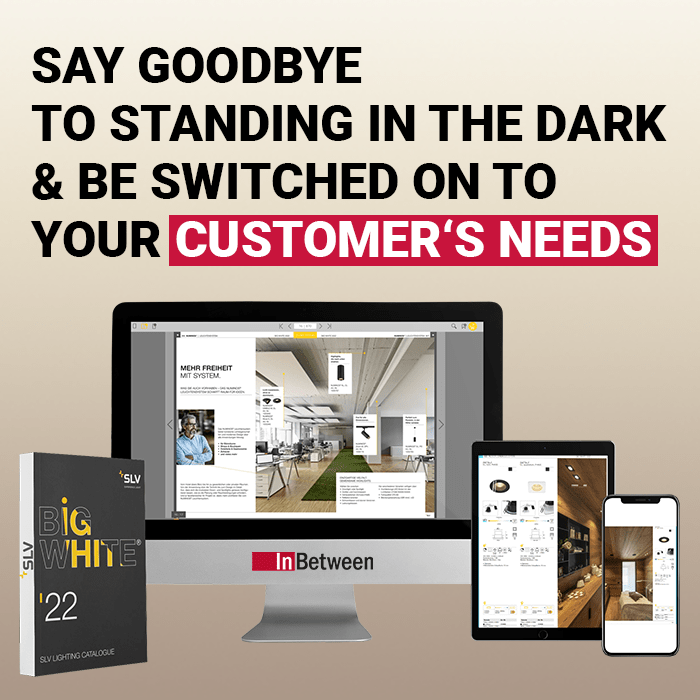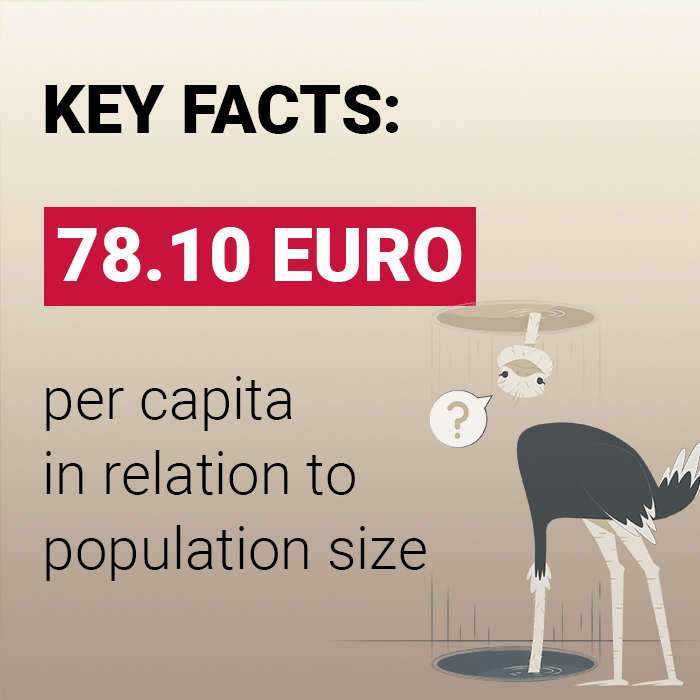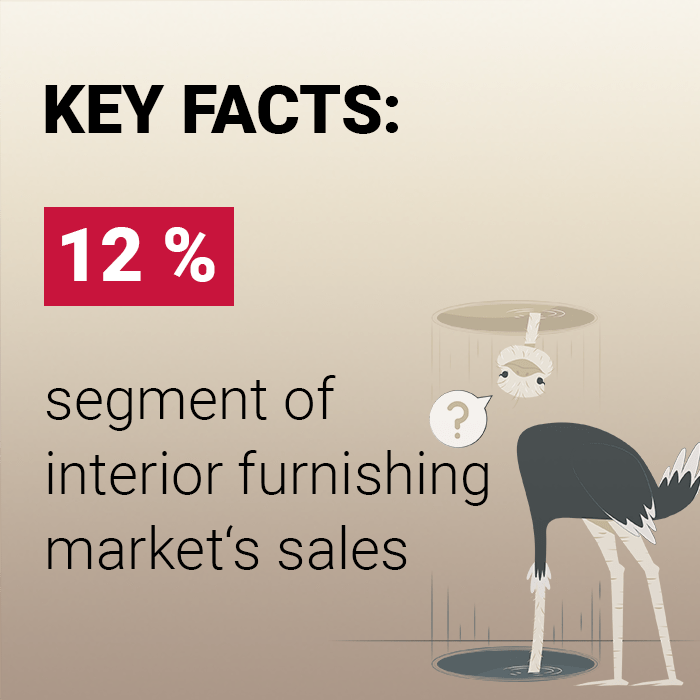 Thanks to automated digital print publishing, you have a unique opportunity to share the light of your business with the entire world. The creation and production of multiple country and language variants is now more easier than ever. With just a few clicks, you can generate downloadable PDFs, Adobe InDesign files, or even integrate an online solution, whether locally or on the cloud, and this is all available on demand.
The lamps and light fixtures industry is growing at the speed of light itself and it's essential to bring energy-efficient products to the marketplace for effective marketing and sales communications. Here's where automated print solutions from InBetween truly shine. Our innovative software streamlines your workflows, bringing simplicity, ease and efficiency to your publishing processes. By embracing this co-creation of sustainability, you can quickly generate sales or marketing materials while supporting an eco-friendlier global market.
But don't just take our word for it. Our customers, who are specialists in this market segment, such as ESYLUX GmbH, Lightpower GmbH, LTS Licht & Leuchten GmbH and SLV have already reaped substantial benefits from InBetween Publishing Software.
Sales in the lamps & light fixture segment reached a staggering €6.27 billion in 2022 and according to forecasts, the market volume is expected to grow to €7.42 billion by 2027. This translates to an impressive annual sales growth of 3.43% (CAGR 2022-2027).
In terms of per capita turnover, this market amounted to approximately €78.10 per person in 2022. These statistics underscore the immense potential and profitability of the market.
With the lamps and lighting segment accounting for approximately 12% of the furniture market's sales, it's evident that the push for stricter regulations on energy efficiency of light sources worldwide is a significant driving force. As the market continues to grow, sustainability and energy efficiency are becoming more critical than ever, presenting opportunities for businesses to tap into this demand.
While the lamps and lighting segment generates the highest sales in Asia, with an estimated US$98 billion expected in 2026, both the USA and Germany demonstrate high market volumes. It is clear that the global nature of the market and the need for businesses to cater to diverse customer bases.
Automated print publishing, especially through database publishing empowers businesses in the lamps and light fixture industry to effectively showcase their products and comply with regulatory standards. By leveraging this innovation, companies can efficiently update and manage their product databases, ensuring accurate and up-to-date information for catalog and data sheet production.
The impressive growth projections and the market's focus on sustainability and energy efficiency further highlight the significance of automated database publishing. By streamlining the production process and enabling seamless updates, businesses can efficiently adapt to changing regulations, market demands, and customer preferences.
Automated database publishing plays a vital role in the lamps and light fixture industry. It enables businesses to effectively present their products, comply with regulatory standards, and tap into the growing demand for sustainability and energy efficiency. As the market continues to expand, automated production any kind of publications like catalogs, data sheet and etc. provides a competitive edge, empowering businesses to shine brightly in this dynamic sector.
Maximum creativity AND 95% degree of automation: 29 country-specific publications in 19 languages.
For the Love of pets – 13 times faster, thanks to 80% automation.
700 layouted pages in 12 hours out of SAP: Full performance at 50% less time and effort.