webinar:
InBetween Auto Generator Cloud
Digital Print made easy with InBetween Auto Generator Cloud
In this online session Mr. Peter Flory, Head of Sales, provided an exciting live demonstration of the new InBetween publishing solution – InBetween Auto Generator Cloud. During the demonstration, Peter elaborated on the features and benefits of the cloud-based publishing service.
Find out how to utilize the power of the Cloud and offer a truly unforgettable customer experience. Discover an easy way to create, update and offer web publications for download completely automatically and at lighting speed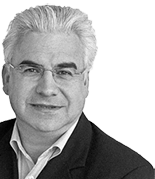 As a Senior Sales Consultant, Peter Flory convinces new customers throughout Europe to use InBetween Dynamic Database Publishing. After a successful start with his own software projects, while still studying in London, Peter can now look back on almost 30 years of experience in IT.
After working on a wide range of topics such as software for financial services, business intelligence and digital asset management for media producers, Peter has now been passionately involved in digital publishing for 6 years.