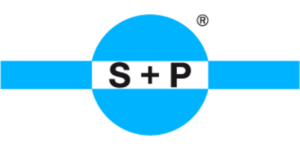 Catalog production: Faster than ever!
Learn more about this outstanding success story:

Schäfer + Peters GmbH, a manufacturer of rust- and acid-resistant fasteners, is a mid-sized enterprise with 270 employees, founded over 40 years ago in the town of Öhringen (South Germany). It faced the challenges of digitalization, with scattered product information and outdated catalogs. However, they successfully overcame these obstacles and achieved remarkable results.
Learn how Schäfer + Peters revolutionized their catalog production and streamlined their online shop integration, resulting in impressive time savings and a staggering €200,000 cost reduction over just four years.
Their secret? Harnessing the power of Perfion's advanced Product Information Management (PIM) system in combination with the cutting-edge InBetween Print Automation Software. Discover the transformative potential of these solutions for your business.
Consolidated 37,000+ stock items in 14 languages with the Perfion PIM system, establishing a centralized source of product data


Slashed catalog production time from months to weeks through streamlined processes with InBetween's automation software


Achieved remarkable cost savings of €200,000 over four years


Ensured real-time webshop updates, providing customers with up-to-date and accurate product information


Boosted efficiency, improved data accuracy, and enhanced the customer experience through centralized product data and automation with Perfion and InBetween.